Wi-Fi is available throughout most of the campground on two levels. All campers have access to our basic FREE Wi-Fi and in addition we can now offer streaming Wi-Fi for only a few dollars per day. Conveniently, when you get to your site/cabin, you can just open your device and sign up.
Basic Wi-Fi (FREE)
Basic Wi-Fi (not for streaming) is free to all guests. You can create an account and sign in at your site/cabin. This level allows you to surf the web, check e-mail and all the basics for free. If your area does not have Wi-Fi, you can access the Internet at and around The Park Store 24/7.
Streaming Wi-Fi (Premium)
Premium Wi-Fi will allow guests to enjoy streaming video (YouTube, Hulu, Netflix, Amazon). Most areas are covered, but you may have to be outside for a good signal. This is because devices like phones and tablets have weak radios and may not be able to reach through your camper or cabin walls. The fee for Premium Wi-Fi is only a few dollars per day. All guests can access the Internet free of charge at The Park Store.
* Wi-Fi at individual sites and cabins is not guaranteed, although we are making an effort to get Wi-Fi to as many sites as possible. To see where Wi-Fi coverage is expected to work best, see the embedded Wi-Fi coverage map below.
Tap for full size image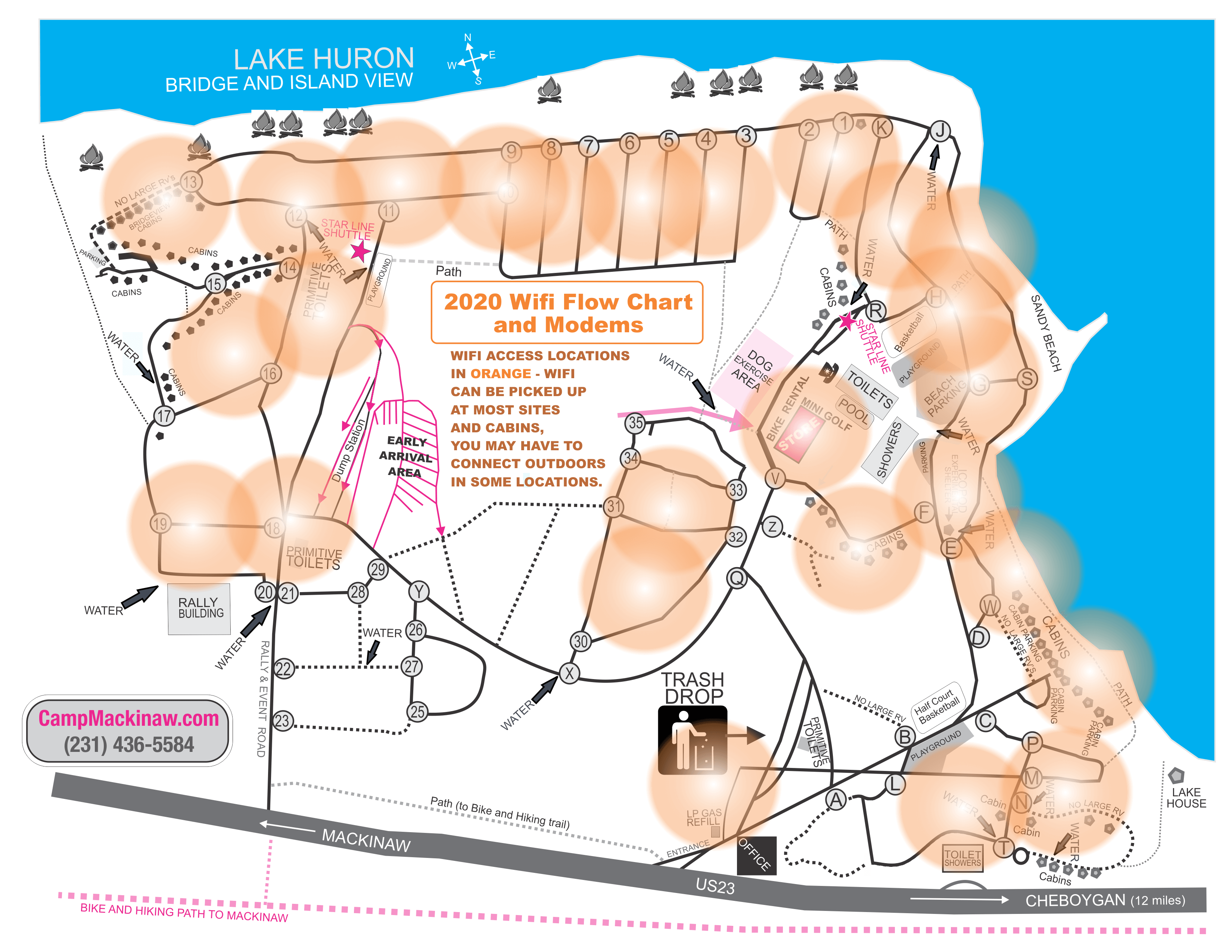 Also available as a PDF: Wi-Fi Map of Mackinaw Mill Creek Camping (PDF)