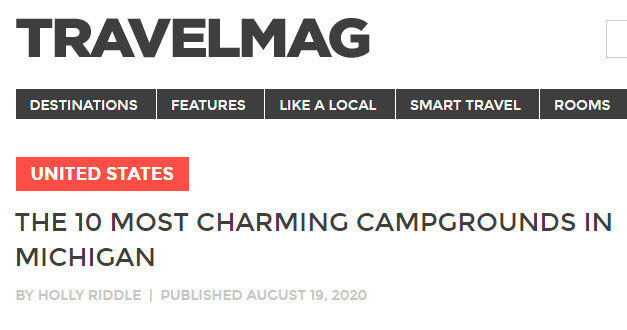 It is easy to miss when someone does an article mentioning us here at Mackinaw Mill Creek Camping.  We are doing this news post to not only make it easy to share but to bring you up to date on the articles mentioning the camp this season. Just click on below to see the articles!
TRAVELMAG is an international magazine that features notable destinations around the globe.
We were mentioned in TRAVELMAG in their article The 10 Most Charming Campgrounds in Michigan!
Outside magazine is one we are confident you have seen on newsstands everywhere.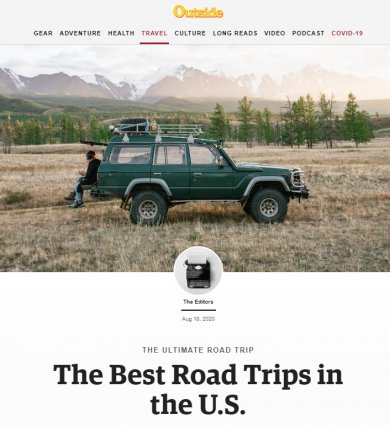 This one was in OUTSIDE Magazine!  The article is about "The Best Road Trips in the U.S.!
If you find any articles featuring the camp - be sure to leave a comment to let us know and maybe we will add it to this post!
Happy Camping!