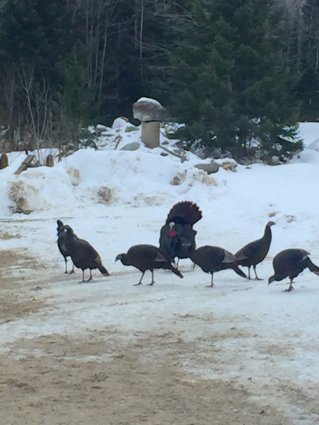 Our campers may have noticed the absence of "Roy the camp turkey" this past summer.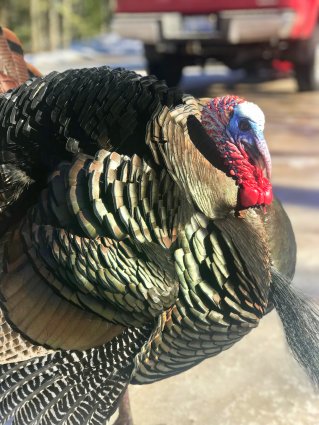 We thought that Thanksgiving would be a great time to update you on his story. First off we'd like to thank our campers for being kind to Roy and our local residents for watching out when he strayed too close to US-23.
Now for Roy's story. Originally, a group (known as a "rafter") of turkeys that was hanging around the campground ostracized Roy. Roy had been injured....