Music in Mackinaw – The Ragbirds
Event Date:
June 21st, 2014
Music in Mackinaw - The Ragbirds
Led by dynamic, energetic front woman and multi-instrumentalist Erin Zindle, The Ragbirds are a fusion of folk rock and pop hooks over danceable world rhythms stirred with a Celtic fiddler's bow.
Like a mix tape made by a well-traveled friend, The Ragbirds music is diverse and foreign, yet somehow familiar. The voice at the front of The Ragbirds carries the freshness of the journey itself, and the lyrics point out the scenery like a friendly tour guide.
The energy of multi-instrumentalist Erin Zindle demands attention. She is the songwriter and front woman of the band, skillfully switching between violin, mandolin, accordion, banjo and percussion, all while dancing. Zindle wears an infectious smile and a positive message, always spun through a poetic loom.
Visit The Ragbirds website for more information about the band.
Join us for the 2014 Concert Series in Conkling Heritage Park on Tuesday and Saturday evenings at 8 pm.
Info provided by: www.mackinawchamber.com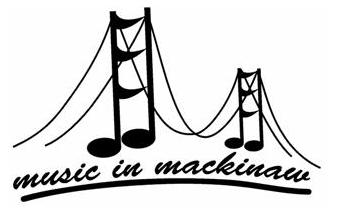 ---
Local events are listed as a courtesy; local events are in no way sponsored by us (unless otherwise specified).
Please confirm events before planning to travel.
Please contact us to submit corrections and/or additions to our Mackinaw City area Calendar of Local Events.
Provided by Mackinaw Mill Creek Camping and Mackinac Lakefront Cabin Rentals