Music in Mackinaw – Michelle Chenard
Event Date:
July 18th, 2014
Music in Mackinaw - Michelle Chenard
Please Note: Though most "Music in Mackinaw" concerts are at 8pm, this show will be from 5pm to 6:40pm as part of the 50th Anniversary Mustang Car Show Weekend.
Michelle Chenard is a veteran singer/songwriter who has been continually voted a favorite in Northern Michigan as Best Solo Performer, Best of the Best and more in Northern Express, Northern Michigan's largest newsweekly. In addition to her solo career, Michelle has been writing, recording and performing with her new band, The Blood Sisters.
Singing and playing guitar since she was seven years old, it's no surprise that Chenard has garnered such respect and accolades. Her acoustic performances have built her a strong following throughout the Upper Midwest. From Michigan's unspoiled Upper Peninsula down the coast of Lake Michigan and back, it is her powerful vocals, accomplished guitar work and award winning songwriting that continues to captivate.
Visit Michelle Chenard's website for more information about her music.
Join us for the 2014 Concert Series in Conkling Heritage Park on Tuesday and Saturday evenings at 8 pm.
Info provided by: www.mackinawchamber.com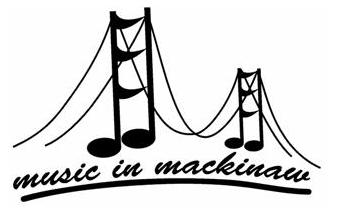 ---
Local events are listed as a courtesy; local events are in no way sponsored by us (unless otherwise specified).
Please confirm events before planning to travel.
Please contact us to submit corrections and/or additions to our Mackinaw City area Calendar of Local Events.
Provided by Mackinaw Mill Creek Camping and Mackinac Lakefront Cabin Rentals