Event Date:
July 12th - July 13th, 2014
Plein Air Painting: The Direct Approach with Richard Jordan
I am an oil painter and the list I've made is based on that. However, I know we will have artists who will work either in watercolor or pastel. If you work in watercolor, try to purchase colors that match the listed colors. If you're a pastel artist please buy a deep warm dark and a deep cool dark — no black.
You are welcome to buy any extra materials I've listed if you choose, but it is not necessary.
I will be meeting and painting with you for the first time. I'm very humbled and honored you have decided to take my workshop. We will work hard, but we'll have lots of fun along the way.
Please feel free to call or email me if you have any questions about the materials. My contact information is below:
Richard JordanM
6123 Torrington
Kalamazoo, MI 49009
Phone: 269-501-4383
Email: artistrichardjordan@gmail.com
Info provided by: www.mackinawcityareaartscouncil.org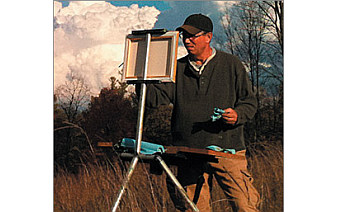 ---
Local events are listed as a courtesy; local events are in no way sponsored by us (unless otherwise specified).
Please confirm events before planning to travel.
Please contact us to submit corrections and/or additions to our Mackinaw City area Calendar of Local Events.
Provided by Mackinaw Mill Creek Camping and Mackinac Lakefront Cabin Rentals